Interesting article:
[https://cnn.com/2022/06/19/cars/rvs-gas-prices/index.html]
I can believe it, I went to the cheapest cash-only gas station in the area and $100 didn't fill the tank in my Tacoma - it was already low but OMG.
We went last week up to Hwy 120 as our favorite campground finally opened. With only 16 sites and NO RV's just tents and small trailers, it's the quietest place to relax. Just driving up the 395 we noticed a lack of big RV and trailer traffic. Passing the lower creek campgrounds also not as many as previous years.
Went up to Tioga Lake to see the water levels, not many big RV's going into Yosemite. Of course now you need a reservation and $35 to just drive thru it now. Saw our 3rd Blue and White [email protected] in as many days.
Headed home, trip took half a tank of gas. We were deciding on our next trip and then this article popped up, Does make sense to camp and explore local. Next up Onion Valley or Gray's Meadow, Whitney Portal and Alabama Hills.
Anyway out pure curiosity got out the big map of Inyo National forest and the Inyo/Mono BLM Guide for Dispersed camping, never counted the sites before. Not counting Death Valley or a hop skip over to Nevada, we have 65 developed, 39 unimproved or dispersed areas, and a lot of just plain old open areas. That's over 1550 camp sites all within 100 miles for us. Counting our blessings to live in this area.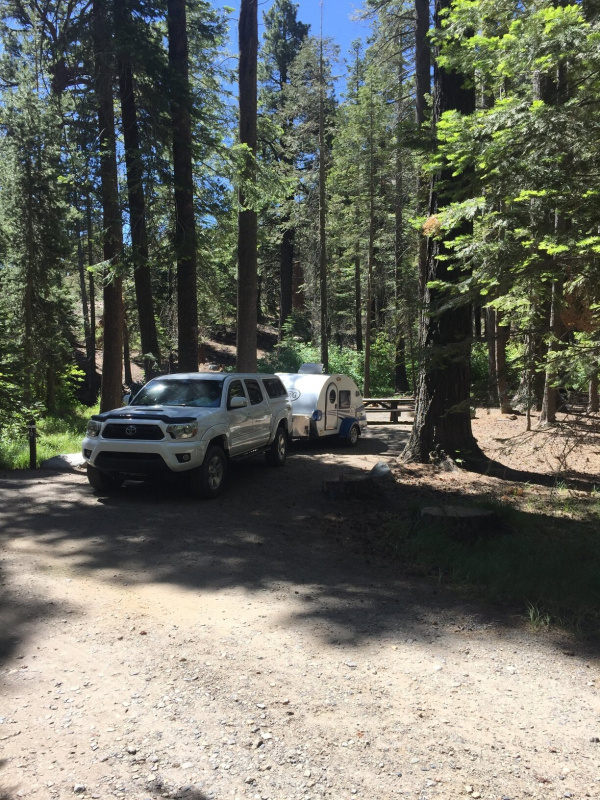 Lee Vining Creek right behind camp site