I was recently asked how I sorted out connecting my phone to the Jenson TV. (Answer = direct wired)
Well to make a short story long, here is how I gained video access to my Jensen JTV19DC Television.
Primary Goal: Get movies, music concerts and other video content stored on my hard drives (up to 3 TB), DVD, Blu-ray, Flash Drives and Android phone to play on Jensen Television using minimal 12-volt power.
While the stock 2018 Jensen [email protected] television does have a USB input, it is not capable of video input.
Solution:
■ Add switch to shut off 100% of power to television, getting rid of the blue led light which shines while the TV is in off mode.
■ Add a short HDMI extension behind the television to gain easy access.
■ Purchase a small used Sony Blu-ray player which included a USB video input on the front. I cut the power cord from the 12-volt transformer power block and added a 12-volt cigarette lighter attachment to be able to plug directly into my [email protected] 12-volt rear output. (Note: I already had a few of these blu-ray players around the house, so I knew they would fit the bill and used 12-volt as a power source). Power use of Sony Blu-ray, Jensen TV and hard drive is around 22-25 watts.
■ Built and installed a small shelf on the back wall of the [email protected] next to the TV. (Note: this shelf was designed to fit the Sony Blu-ray player and a few other things such as hard drive, phone). The shelf was hung using 3-M command hooks, which has needed to be occasionally reattached. I have taken some very rough roads. Normally I do not travel with the Sony blu-ray player on the shelf. Self is easy to remove and allows access to [email protected] Converter.
■ Purchased a USB C to HDMI adapter to stream via wire directly to the TV. This adapter also has the capability to charge the phone during use. (Note this adapter works for Android phone with a USB C input. Another methodology for an iPhone would be required)
■ Purchased some short HDMI cables along with HDMI adapters to extend the length of the cable as to be able to control while sitting propped up against the headboard.
■ Purchased a Remote Holder and mounted on the side wall near the headboard.
■ Purchased and constructed a TV Antenna to receive local over the air channels.
■ Purchased a Fire Stick 4K to open up ability to stream applications. (Note: I often do not camp where Wi-Fi exists. I also normally do not have the ability of a usable streaming hot spot from my phone). With an Amazon Fire Stick it is possible to be used as an input for a flash drive, but not normally for a hard drive of 1TB.
≡ My method is just one of many possible methods to gain video input into the stock Jensen TV. Replacing the Jensen with a more capable 12-volt TV seems to be in the range of $240 - $369 depending on make and size.
On an aside: I also play my movies through a LG battery operated projector (LG PF50KA) and can extend playing time with an Anker PowerCore III Power Cell and/or with my Renogy Phoenix 300 Power Station.
»» I would appreciate any comments and other methods for watching movies/video inside the [email protected]
Thanks!
 
---
POWER SWITCH


 
HDMI EXTENSION


 
SONY BDP S3700 BLU-RAY PLAYER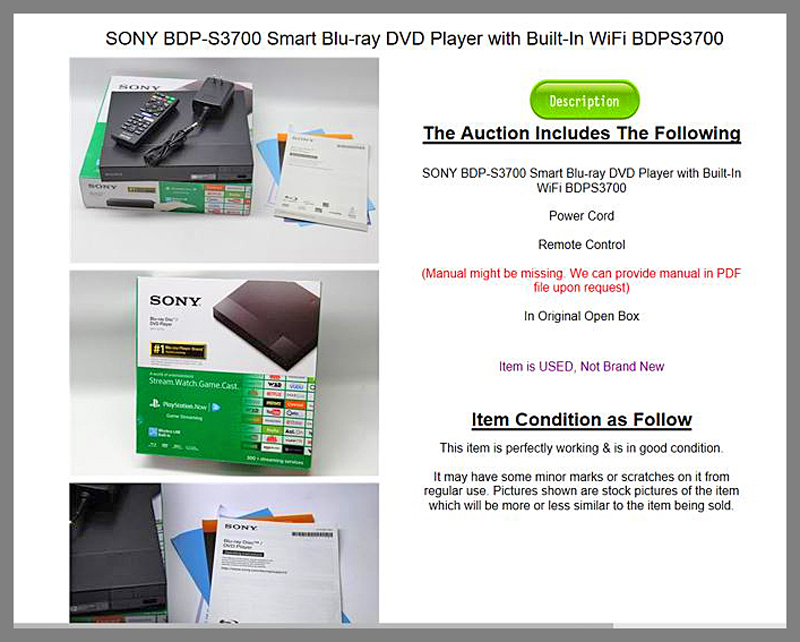 SHELF


 
USB C TO HDMI ADAPTER

HDMI Cables AND ADAPTERS


 
REMOTE HOLDER


 
TV ANTENNA


 
AMAZON FIRE STICK 4K


 
LG PF50KA Projector

---